Important Tips on How to Safely Load Items onto Your Roof Rack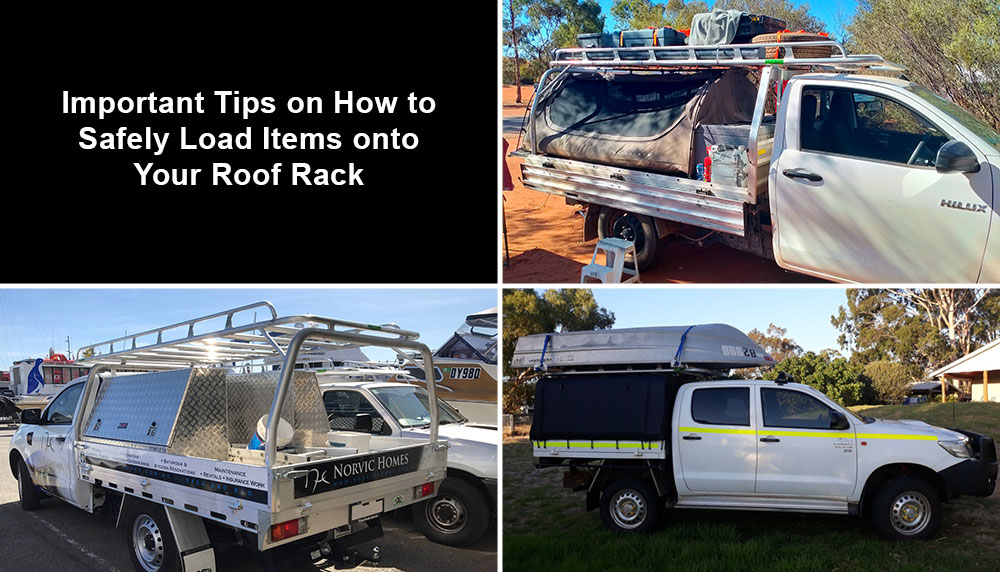 So, you've finally got yourself a brand-new roof rack. Now, onto what you've been waiting for: being able to transport large, awkward, and oddly shaped items with a whole new level of convenience!
Having a roof rack installed to your vehicle is bound to change your life. However, it's important to know how to load and secure your items properly if you want to get them from A to B safely (and without having something fall off your vehicle and smack into some poor fellow's car). Knowing the dos and don'ts of travelling with a roof rack is important if you want to be able to keep you, your passengers and other vehicles on the road safe.
Fortunately, we have a few tips on how to go about this down below:
1. Leave the Roof for Lighter Gear
A roof rack is going to increase the load carrying capacity of your vehicle, but despite this, you can't go about loading your rack like you're loading a plate of grub on Christmas dinner. Roof racks come with weight restrictions that you need to consider. This will also vary depending on what vehicle you have.
As a general rule, you should store your heavier gear in the boot of your car and leave the roof rack free for lighter items, or items that are too long or bulky to fit into your car. By keeping within your roof rack's weight restrictions, you won't have to worry about throwing your car's centre of gravity off on the road (and as a result, avoid having to brace yourself for a potential rollover).
2. Consider Weight Distribution
When loading your roof rack, it's important to distribute the weight of items evenly. Ensure that you spread your items across the rack so that the weight is balanced out. Our racks have been engineer-tested for both static and dynamic loads so you can be sure that your rack is designed for your load requirements.
3. Secure the Load Properly
Remember to tie down your items down properly using ropes, straps or ratchets. If some of the load is overhanging, make sure you secure this properly as well by tying it down to the front and back of your vehicle. It's a good idea to check in on how your load is holding up whenever you make a stop. And don't forget a red rag or flag on the back of your load if it's protruding past.
4. Drive Safely
If you're a regular speed demon on the road, then we're sorry, but you're going to have to change your ways starting now. With your roof rack fully loaded, driving fast and recklessly can be incredibly dangerous (surprise surprise). Although most roof racks are designed to be aerodynamic, the vast majority will still increase wind resistance and buffeting. This means that you need to take care while driving; especially when turning corners. Another important consideration is going into underground car parks or other areas that have height restrictions. Know how high your load is so there are no mishaps.
Need a Custom-Made Roof Rack? Turn to Great Racks
If you're sick of the struggles that come with having to lug difficult gear around, you can finally say goodbye to it all with the help of a custom roof rack. At Great Racks, we know a thing or two about creating strong, versatile and good-looking roof racks that cater towards your individual needs. Using high quality materials guaranteed to last against the harsh Australian conditions, we can provide you with a roof rack that proves it's worth in the long run by adding both functionality and value to your vehicle.
Contact Great Racks today for a free measure and quote!